Happy Holidays to You and your loved ones from the students and staff of ASF!  Spread the happiness and hope of the season and please consider making an end of the year tax-deductible contribution. Your donation will ensure that our students continue to benefit from the support and guidance ASF provides.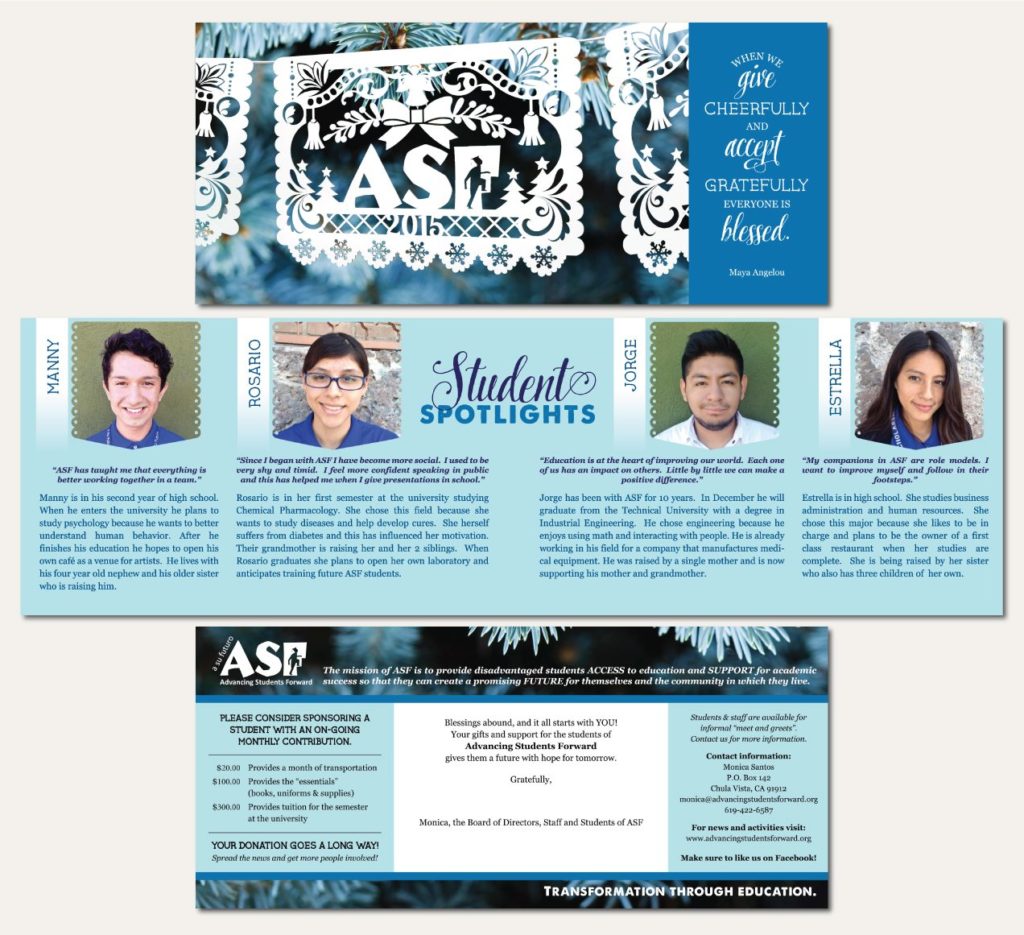 Donating on line is safe and quick!
Thank you and best wishes in 2016.