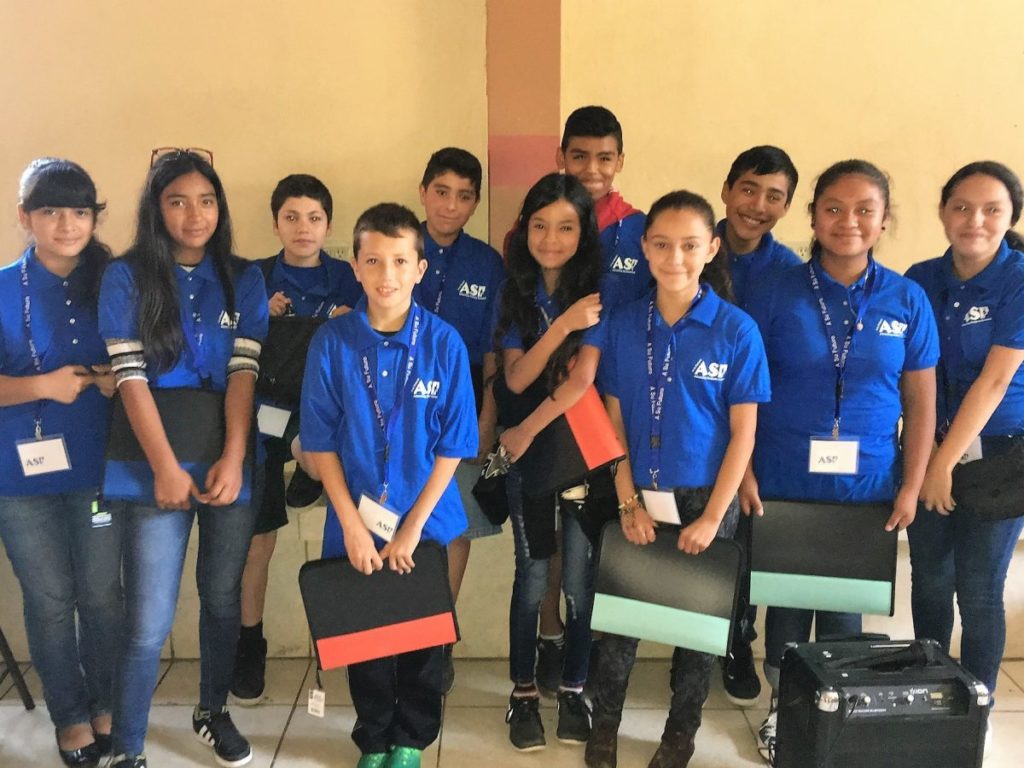 All 11 new students are beginning middle schoolers in 7th grade.  Each year prospective new students and their parents attend an informational meeting where they complete a questionnaire , are interviewed and are then subject to a home study. The parameters,
expectations and obligations of the program are explained at this time.  Students are then selected based on economic need, academic records and special circumstances.
They are excited, shy and curious about what the new year holds in store for them.