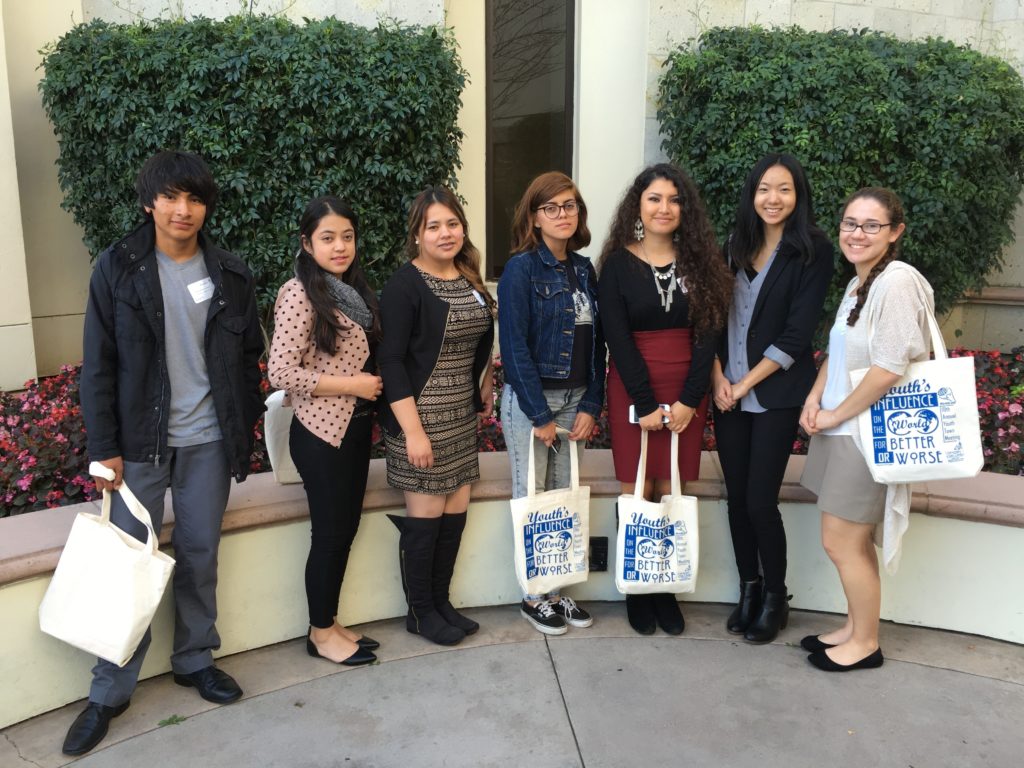 ASF launched the new year with seven students attending World Link's 19th annual Youth Town Meeting held at the University of San Diego. The conference brings together "high school students from San Diego, Baja Mexico and around the world to consider global concerns from a local perspective".
The event promotes the goals of ASF to encourage cross cultural exchanges between students in the San Diego/Tijuana region. Students learn about world affairs and have the opportunity to consider global citizenship and explore means of responsible local participation. The ASF students came back from the event energized and empowered.
Lani said, "I learned that it is really importan
t for youth to be involved in their community and the world around them. Youth can contribute to a successful future".
This year's theme "Youth Influence on the World" For Better for Worse" addressed Social, Economic, Environmental, Policy and Technology issues facing youth globally.
ASF student Katie observed,  "social media can be used to bring up important issues in a positive and reinforcing way such as sending messages of support to activists around the world".
Over 800 students participated this year. This is ASF's 3rd year participating.
http://www.sandiego.edu/…/institutes/ipj/programs/worldlink/